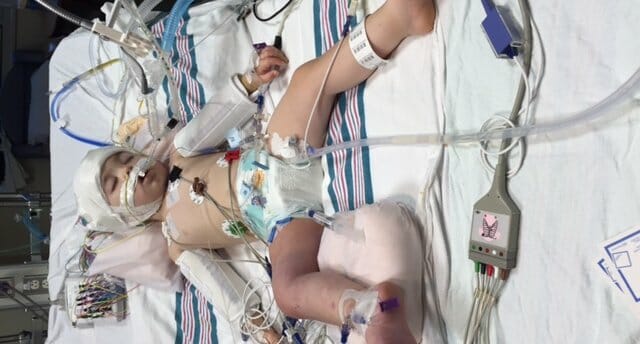 Reliving the past is painful. It rekindles vivid memories of the fear of the unknown, the uncertainty of what our new life will look like, the searching for comfort in God's omnibenevolence, the answer to "could I have done anything differently," and so many other thoughts that amass into a brain fog. It is our ability to look back at these times of despair to remind ourselves we will always make it. We will get through the hard times. We will resume living and once again taste the pleasures of living in the moment. The more we struggle, the more we realize we are not alone. Everyone struggles, some physical, some mental, some spiritual. I have always take solace that suffering reaffirms we are living and constantly surrounded by loved ones ready to comfort us in those times of need.
For the first 10 years of my burn injury, I never looked at photos of my scars. I didn't want to be reminded of the pain I endured and the pain to come. As I embraced my new reality, I realized sharing my journey brought healing and closure to a very painful past. I share with you Day 2 of our suffering and its reminder that we truly have much to be thankful for this holiday season.
Day 2: June 11, 2016 (actual Facebook post)
Stella update. The last 12-18 hours have been tough with a decline in her health. Although very disturbing series of events this morning, we remain optimistic and we're told this is in line with the aspiration pneumonia she suffered . The pneumonia typically continues to develop until about 48hr post seizure. Long and short, we're hopeful the decline has plateaued and her body can focus on healing. It's long and slow journey that rewards faith.
The prayers have been overwhelming and we ask you continue to keep our little Stella in your prayers. We're pretty sure we'll be here all week but we'll do whatever it takes and super thankful our friends are keeping our 4 other kids distracted. These situations remind you just how passionate and caring the people we surround ourselves with are.
On the positive side, she's had no seizure activity and they've finally removed the EEG sensors from her head. It makes a huge difference to see her entire face and hair. I'm now able to at least kiss her on the check and forehead and touch her sweet little face, ears and hair. She'll continue to remain sedated until they feel her lungs have healed more from the aspiration. Can't wait to hold her in my arms again and it's that memory that keeps up pushing ahead.
To read about Stella's journey from the beginning, read Day 1: Watching our 2yr old fight for her life… 10 days to be Thankful!
ABOUT SHAY
Shay is an All American and World ranked triathlete, burn survivor with scars over 65% of his body and is a sought out national motivational speaker. Despite being told he'd never compete in sports again at the age of 8, Shay is living testament to "Anything is Possible": 4x Ironman, 4x member of Team USA, ranked top 1% of Ironmen worldwide and has competed in 9 triathlon world championships, including the Ironman World Championships in Kona, Hawaii. His mantra has always been to not merely be a "finisher" but to be a "competitor." If you enjoyed this article, I encourage you to check out my other posts.