All American and All World ranked
IRONMAN triathlete
Shay is an All American / All World ranked triathlete, former black bear researcher, burn survivor with scars over 65% of his body, Bestselling author and sought out motivational speaker. At the age of 8, Shay was set afire by a neighbor's child and credited with saving the life of his 7-year-old friend. Despite being told he'd never play sports again, enduring over 35 surgeries the last 36 years, Shay is a 4x IRONMAN, 4x member of Team USA, 25x IRONMAN 70.3 athlete, ranked top 1% of IRONMAN worldwide, and has competed in 11 triathlon World Championships in 7 countries on 4 continents, including the IRONMAN World Championships in Kona, Hawaii. Additionally, Shay is a sponsored triathlete of Newton Running and First Endurance and a long standing member of the IRONMAN Foundation ambassador team. Equally impressive, Shay is the proud father of 5 kids under 13.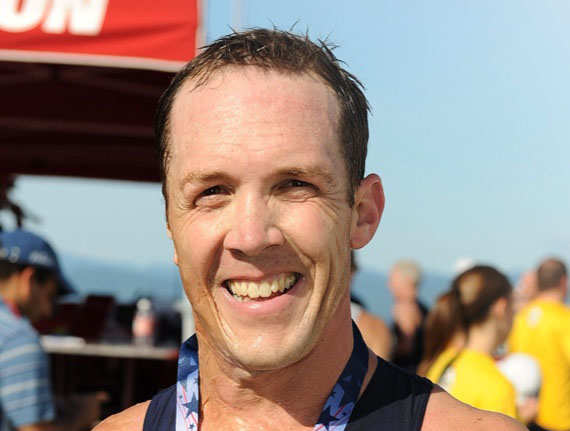 At least that is what the doctors said. But they didn't know Shay. "I learned early on that I couldn't control what happened to me, but I could control what I did about it." Within four months of his release from the hospital he was playing baseball, then football after that. He went on to be an All-American high school wrestler - inducted into the National Wrestling Hall of Fame in 2019, three-time boxing champion in college and ranked top 1% of IRONMAN athletes worldwide. "Although I had lost a great deal of my athleticism due to the burn injury, I never lost my desire to compete nor my desire to test myself daily, realizing I could still achieve what I wanted through sacrifice, hard work and the desire to prove anything is possible."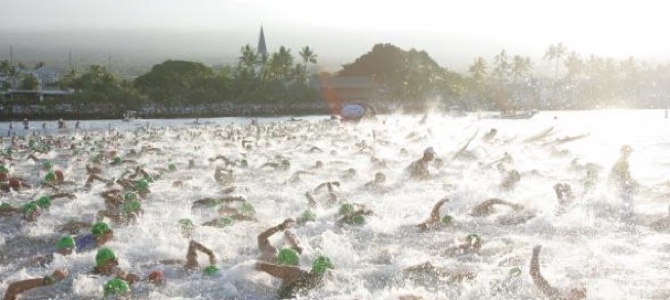 In 2009, Shay competed in his first of four IRONMAN competitions and in 2012 was 1 of 6 most inspiring stories chosen in a national contest to compete in the IRONMAN World Championship in Kona, Hawaii. Competing in Kona also coincided with the thirtieth anniversary of his injury. "I can honestly say I don't regret being burned. I don't regret the years of pain or being teased by children. I knew I could not change my appearance, but being an athlete and a competitor was well within my control."

Ranked Top 1% Ironmen Worldwide
His mantra has always been to not merely be a "finisher" but to be a "competitor."
An IRONMAN consists of a 2.4 mile swim, 112 mile bike and a 26.2 mile run. Shay's achieved IRONMAN success despite not being able to sweat on 1/3 of his body and unable to quit sweating on the other 2/3, making him extremely vulnerable to dehydration. Shay competed in the IRONMAN World Championship in Kona, HI (2012)
As a member of Team USA, Shay competed in the Long Course World Championships in Las Vegas, NV (2011), and the Sprint World Championships in London, England (2013), Edmonton, Canada (2014) & Chicago, IL (2015).
After his Kona success, Shay decided to focus on IRONMAN 70.3 distance. He has competed in 6 IRONMAN 70.3 World Championships: Las Vegas, NV (2012), Mont Tremblant, Canada (2014), Zell am See, Austria (2015), Mooloolaba, Australia (2016), Chattanooga, TN (2017), & Nelson Mandela Bay, South Africa (2018)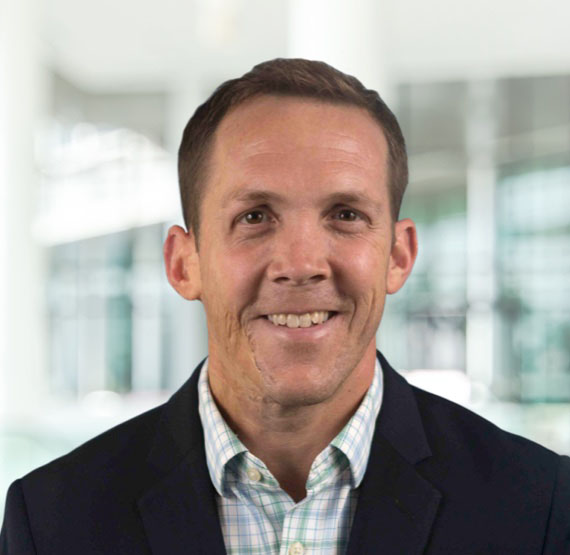 Professional Life
One could assume that having spent the last thirty years in and out of hospitals with over 35 surgeries he would have a natural aversion to them. Not Shay; his desire to make a difference and give back to the industry that saved his life brought him to his position with KEMBERTON as the VP of Strategic Accounts. Working with hospitals nationwide and helping affect their bottom line is his way of saying thank you to them for the gift they gave him. For Shay it's not just a job, it's a passion. "My customers know I have their best interest in mind. I help them focus on the long-term picture."
Personal Life
Shay received a BS (cum laude) and a MBA (finance) from the University of Tennessee. Shay's background is heavily entrenched in finance with 8 years' experience as a CFO prior to getting into Healthcare. Most importantly, Shay just celebrated his 15yr wedding anniversary and is the proud father of 5 kids under 13 — believe it or not it was all planned for each kid to be exactly 2 years apart. It was in fact his commitment to fitness that brought him his greatest treasures, his wife Brooke and their growing family. He met her in the athletic center at the University of Tennessee and they married in 2003. With 5 small children, Shay's life is overflowing with blessings.