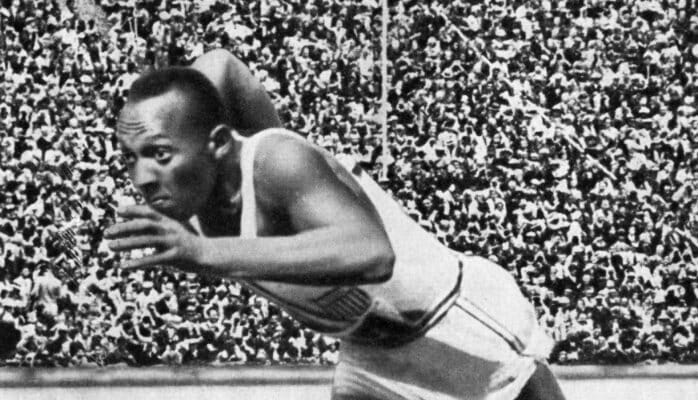 Competition is something I thrive on and a critical component of my happiness.  I don't measure my success by being the best but by being my best.  I also choose wisely in what I compete in – picking activities where my abilities, interests and life experiences provide an advantage.  This may be offensive to some but I'm not a big fan of "everyone's a winner" or "being just a finisher."  I have nothing against those who do but I feel life is too short to just dabble in things and be mediocre.  If you're going to do something, why not be great at it.  No one ever says they want to be "mediocre" yet most people pick activities that predispose them to mediocrity.  Even worse, some have the aptitude to be competitive but lack commitment to the hard work needed to excel.  I only pick things that excite me, put a smile on my face, make my heart beat a little faster when asked about my passion…give me a reason to wake up early and welcome each day with a sense of excitement of what's to unfold. I also choose wisely.  I choose activities that provide a platform for me to excel, a logical plan on how I can get better if I'm willing to commit the time and hard work.
As a die-hard competitor, the two critical success factors I have learned to compete at the next level is:
Help others grow in the sport.
Keep my eye on the END GOAL.
Helping others grow in the sport
I compete worldwide in triathlons and have been fortunate to qualify/compete in 8 World Championship, 4x as a member of Team USA and 4x in Ironman/Ironman 70.3 events.  My growth in the sport over the last 8 years was largely due to my commitment to knowing how to train smartly, something many spend a lifetime grossly misguided. My knowledge has come through countless hours of experimentation and equal amounts of time researching… seeking guidance from lifetime triathletes and asking,
"what is the ONE THING that elevated your game".
I have been fortunate to befriend several World Champions and elite athletes, many who have been extremely generous in their counsel.  Some of the most important lessons have been the "don't make my mistake and …" As I implemented their training acumen, I began attaining new levels of fitness previously unfathomable.  In doing so, I realized it was my duty, my moral obligation, to share my experiences with anyone seeking advice.  There is a caveat to my coaching/mentoring though.  I am more than glad to help but I tell everyone,
"I will discontinue helping as soon as I see you are not following the plan and are not committed to improving."
Some may find this harsh and borderline dictatorial.  I kindly explain I am sharing one of my most valuable assets – my time – and I expect you to respect my time as much as I do.  Recent success stories include a 59yr old healthcare executive who's lost over 90lbs, a 34yr old father who's discovered a passion for running (convinced his entire family to drink the fitness punch), and most recently a 41yr old male who finished 13th in the nation in a triathlon.  Interestingly, the 41yr old approached me after the 2012 National Championships and asked if I'd be willing to share some tips after seeing I placed 11th.  Unsure of where this would lead, I gave him my cell number and he called 2 days later peppering me with questions and a desire to learn.  Over the course of 3 years, I have educated him and countless others on the secret of heart rate training and how to convert the body into a fat burning machine.  The analogy I use for those contemplating the switch is "if you could learn how to get 70 miles a gallon in your car, would you be interested?"  "What if you could run for hours and not even get tired or out of breath?"  Intrigued?
In my journey to help others discover the fountain of fitness and their full potential, they in turn have allowed me to feel a completeness, a sense of accomplishment, incomparable to any finish line I've ever crossed.  As a father of 5, I know firsthand the experience of witnessing small miracles (first steps, potty training, putting complete sentences together).  But there's a different sense of accomplishment when you have a willing individual who has a burning desire to learn and improve – I'm sure any teacher and coach experiences this on a daily basis.  Let's be honest, my kids don't have the option of asking for daddy's advice…they're going to get it whether they want it or not.  One of the rewarding aspects of sharing the gift of fitness is knowing you're allowing someone to live a healthier, more fulfilling and longer life.  Not only will they feel better about themselves, but they will inspire those around them and begin to see the mysteries of life not as challenges, but as opportunities.
Keeping your eyes on the end goal
Competitors by nature are programmed to compete, compete in almost everything they do.  Sadly, for some of us die-hard competitors, it's hard to do anything for the sake of "fun" with no regard or consideration of "winning." Honestly, I'm wired to give it everything I have every time I enter a race and to do anything less feels like I'm cheating, robbing other competitors the opportunity of knowing they won fair and square and truly were the best athlete that day.
Despite my convictions, I have learned the hard way I can't win or even be competitive in everything I do every time I lace up my shoes – and it has nothing to do with effort or ability.
What I have learned is something every pro athlete already knows. You can't be in peak performance year round.  It's a building phase and the key is to peak at the right moment – not too early and definitely not too late.  No one cares if their baseball team wins every spring training game.  No one cares if their football team wins every preseason game.   No one cares if an athlete wins the Olympic trials.  People only care if you win the games that matter – the Super Bowl, the World Series, the Olympic Games!  By keeping my eyes on the end goal, I now have identified my "Super Bowl", my "A race," every year and focus all efforts to be at peak performance for the big event.  As part of building up to my "A Race", I structure my season with races to help me gauge and tweak my fitness.  Similar to spring training and preseason games, win or lose, these races provide immediate feedback on areas to improve as well as condition me mentally.
At the conclusion of last year's season I set my sights on qualifying for the Ironman 70.3 World Championships in Zell am See, Austria.  Based on family and work commitments, I knew I had 3 opportunities (races) to do so, each race only offering 2-3 entry slots out of a field of 300 age group competitors.  Essentially, only the top 1% in the world qualify.  Thanks to lots of hard work, a focused training plan and a supportive wife who wanted me to be successful, I achieved my goal in 7 months.  Although the goal was achieved, the main prize still awaits and is just 2 weeks away.  Since achieving my goal, I have intentionally raced 2 other shorter distance races knowing I didn't have the short course specific training to be competitive.  Despite knowing I would most likely be beat by competitors I've historically beaten, I entered and accepted my fate knowing I was preparing myself for the ultimate goal – Austria.  It has been extremely humbling to enter these races, as well as forgo other local races I have historically done very well in, but I know the key to competing at the next level is to, stay focused on the end goal and not be distracted by bright and shiny objects.
ABOUT SHAY
Shay is an All American and World ranked triathlete, burn survivor with scars over 65% of his body and is a sought out national motivational speaker. Despite being told he'd never compete in sports again at the age of 8, Shay is living testament to "Anything is Possible": 4x Ironman, 4x member of Team USA, ranked top 1% of Ironmen worldwide and has competed in 9 triathlon world championships, including the Ironman World Championships in Kona, Hawaii. His mantra has always been to not merely be a "finisher" but to be a "competitor." If you enjoyed this article, I encourage you to check out my other posts.